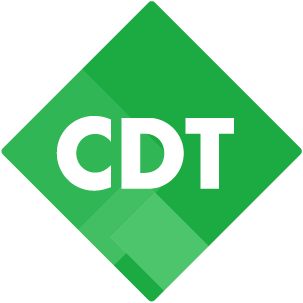 Careers Development Toolkit
Careers Development Toolkit
What's Included:
Our Career Development Toolkit includes all you need to facilitate practical career coaching with your students. You will receive templates and worksheets for career conversations and workshops, practical guidance for preparing students for their future careers as well as guidance on how to prepare students for Strengths-based assessments which are being used by 43% of employers (ISE 2018).
Who Should Use It?
Careers Services Professionals and Career Coaches who want to help their students and coachees to understand and develop their strengths, to be their Best SELF and to articulate their own story through strengths
What Will I Learn?
What's your ideal job? This can be the hardest question to answer at any stage, let alone as a student. Our Toolkit gives you the structure to facilitate practical career coaching conversations and workshops with your students. We take the hard work from thinking about how to apply the strengths-based approach through giving strengths templates that focus on understanding where students want to go, their story and how their strengths will help them get there.
Learn more about our other Profiles
Recommended For You
The Strengths
Profile Book
Featuring the 60 strengths with advice on how to describe yourself, coach yourself, and develop yourself for each.
Introductory
Profile
Reveal your top 7 realised and unrealised strengths, 4 learned behaviours and 3 weaknesses in your unique Strengths.
Best
Self
Our step-by-step Best SELF model and free resources that help you understand and develop your strengths further.
Case Studies
Training the Student Careers team to increase self-awareness and interview and CV confidence

Practitioner Colleen shares her insights into strengths coaching and top tips

Identifying and developing student's strengths to present their abilities in CVs and applications
Learn More
Your strengths legacy

Strengthen your future with our blog tips on creating your legacy

Using strengths wisely

Using our strengths enables us to enjoy endless benefits such as increasing our performance, goal achievement, happiness and confidence – and the list goes on. Be honest though, have you ever overplayed one of your strengths?

Accepting weaknesses

We all have talents that help us stand out and succeed, and the better you know yourself, the easier time you'll have maximising your potential and happiness in your career.

It's all about energy

When people talk about strengths, most will probably think about "the things I'm good at" and that's why people misunderstand strengths.