Why Strengths?
When we use our strengths, research tells us we're happier, engaged and more likely to achieve our goals. Knowing your strengths helps you to focus on the tasks you do well and enjoy. This doesn't just benefit you, but also the people, groups, teams and organisations you work with. When each person knows their strengths and makes use of them, group and team relationships are stronger and people produce better work
You can make a real difference to your people by discovering and developing their strengths. The benefits of using Strengths Profile are:
Positive Results

The Profile focuses on what we love to do,leading to a happy outcome for your people

Development Path

The Profile identifies a clear path to development that you can work on with your people

Backed by Science

The profile has been developed by psychologists and is backed by research

Appreciate Diversity

The Profile brings out the uniqueness of your people

Great Group Results

The Team Expert Profile brings out the best in your groups too

Scalable

The Profile, along with our toolkits, can be used to strengthen your entire organisation
---
Why adopt a Strengths Approach in your Business?
A strengths approach will benefit both your people and your organisation. The research tells us people are six times more likely to be engaged at work when using their strengths. We also know that 98% of people want employers to recognise their strengths. Strengths Profile not only reveals realised and unrealised strengths, but also our learned behaviours and weaknesses. This helps your people have a more holistic approach to strengths development. Strengths Profile will support individuals, groups, teams and the organisation to realise their strengths, develop their hidden talent, manage potential burnout and minimise their weaknesses. So, if you want to see performance, creativity and retention increase, build a strengths-based culture.
---
Help your people realise their strengths
format_quote
The development program right from the strengths coaching to the interactive virtual sessions that Capp conducted is very helpful for the emerging women leaders. Strengths Profile helps women understand their strengths and weakness, and helps them make development plans to move ahead in their careers. Capp had an excellent grasp over the modules and they are very engaging and informative.
Rashmi Vikram
Diversity and Inclusion Specialist
format_quote
The strengths session was extremely insightful. We are spending more time together as a group to continue this learning, in order to support our strategy and keep the momentum going. Team members are frequently referring to their strengths when interacting with each other, and a level of openness has been achieved that is proving very useful both in day to day communication and pursuit of our longer term goals
Amy Hayward
Online Technology Group Business Manager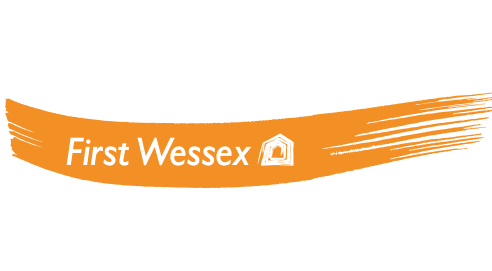 format_quote
We had a connection with Capp from the start and this is vital to us when choosing our suppliers. We have always been interested in Positive Psychology but with the strengths lens, it gives us a really practical way to embed it across the organisation, ensuring our people and the organisation benefit. The feedback has been really positive resulting in team events fully booked for the next 6 months!
Lisa Wakefield-Jones
Learning & Development Manager
format_quote
Our experience with Capp and the strengths tool has been exceptional. The tool has added a valuable additional lens to help us have more structured and effective conversations that are truly strengths focused. We've learned that a strengths focus can overcome unconscious bias, can improve workplace diversity, and ultimately has a huge impact on our ability to unleash the potential in our people and our clients.
Andy Woodfield
Partner within the UK Consulting Business at PwC
format_quote
It is critical that our people manage for strengths; engaging and motivating our employees and providing them with a very individual employee experience. We believe adopting a strengths based approach is an important part of what makes us a distinctive, employer of choice improving the well-being and sustained performance of our employees. It is central to delivering on our brand promise to be 'Here for good'.
Simon Lau
Head of Leadership and Management