Articles(3)
Help category: Sending out Profiles
Understand how you can send Profiles for others to complete an assessment
Before starting, ensure you have enough Profiles purchased and you can see these in Practitioner dashboard in your 'Product Balance'.
Using the left-hand menu, select Groups.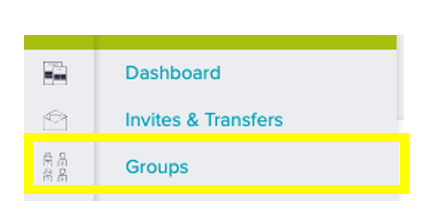 Click on 'Create Group' and complete the Details and click Next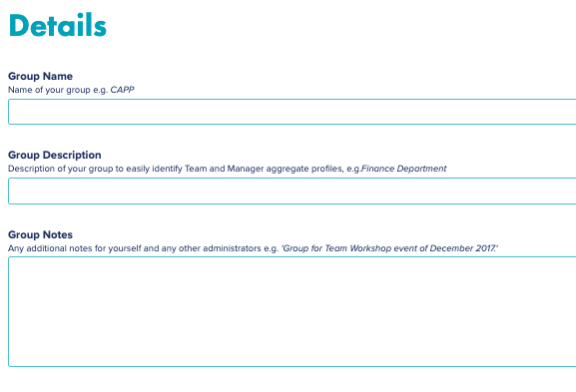 In the 'Manager your uses' screen use the arrows to put Profiles from your 'Product Balance' into this group and press next.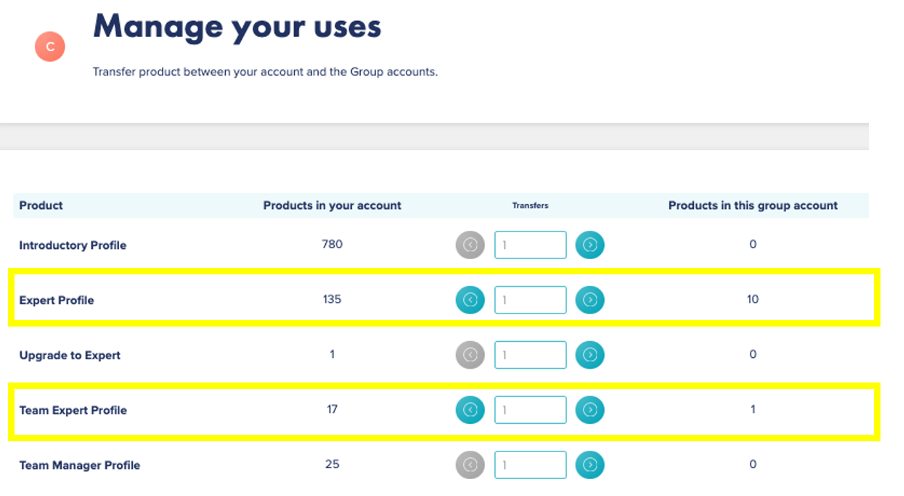 Confirm 'Yes' in the confirmation pop-up. You can also use the 'manage uses' to put any unused Profiles back into your Product Balance

In the next screen, the Group overview, y

ou can now select the 'shareable code'
Select the Career Guide if you are using and 'copy to clipboard'. Paste the code into your email ready to send out.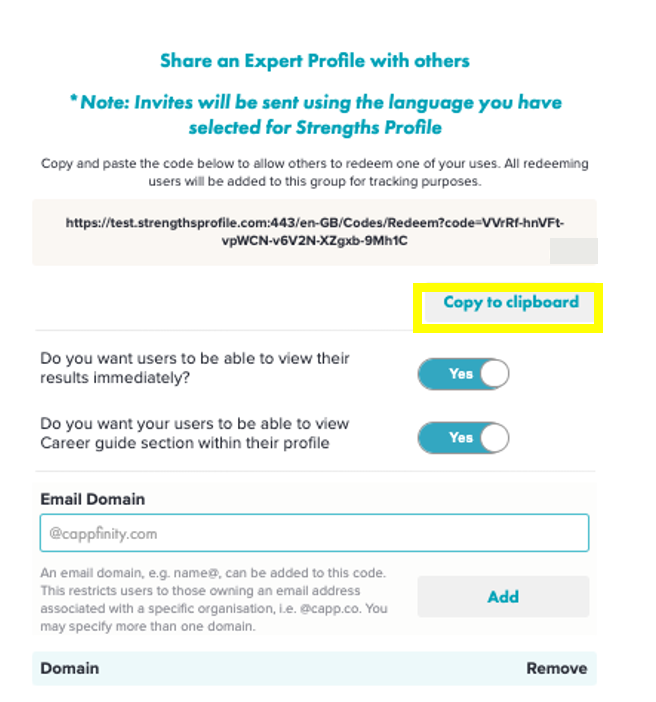 You can also limit the use of this code by putting in a specific email domain so only those with this can access the code, i.e. @cappfinity.com

You can find out more about managing groups in our group help guide.
Ensure you have a Profile already purchased and in your (practitioner) dashboard.
To send out an individual Introductory or Expert Profile to one person, use the left-hand menus to select Invites & Transfers and then Invitations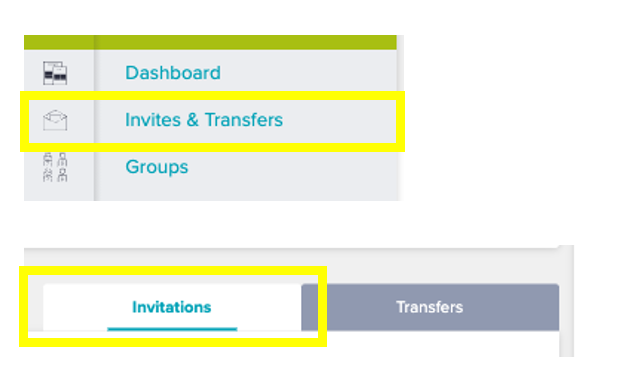 Click on send an invitation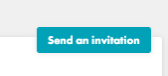 Complete the pop-up details, sending out the Profile of your choice. Please note the individual will need to login or create an account using the exact email address you have used.
You can also choose to include the Career Guide (free) and add your invitee to a new or existing groups (see topics on groups)
You can also choose to withhold a Profile for 30 days. It will automatically be released after the 30 days.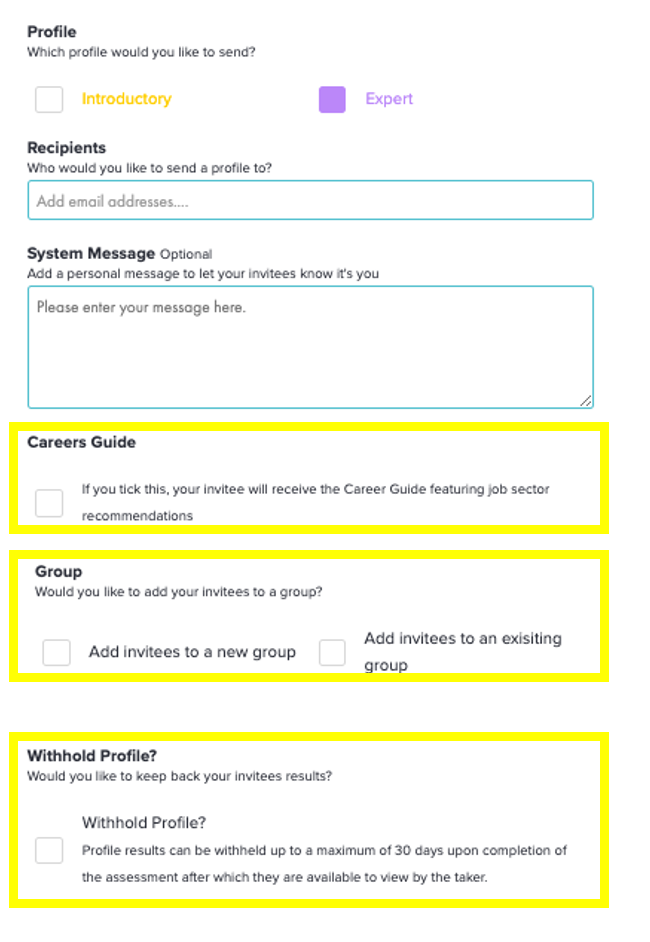 Finally, you can add a personal message in the 'System message' for your invitee. If you wish to view the final message, use the slider to switch to preview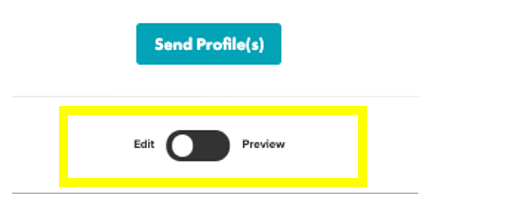 Buy the relevant Profiles you intend on sending in advance, either Introductory or Expert.
This will be in your dashboard (toggle to Practitioner dashboard)
You then have 2 options. For individuals use the Invites & Transfers menu on the left, for multiple people, i.e. groups, use the Groups menu on the left. See further articles on how to do these 2 steps.