Articles(4)
Help category: Career Guide
Learn more about the free feature in the Introductory and Expert Profiles
If you are sending out Profiles for others to complete, you will have an option to include the Career Guide in the completed Profiles.
The default is not to include the Career Guide.
To include it, in both the invite menu or the groups/shareable code menu you will see an option to slide across to include the Career Guide within your invitation.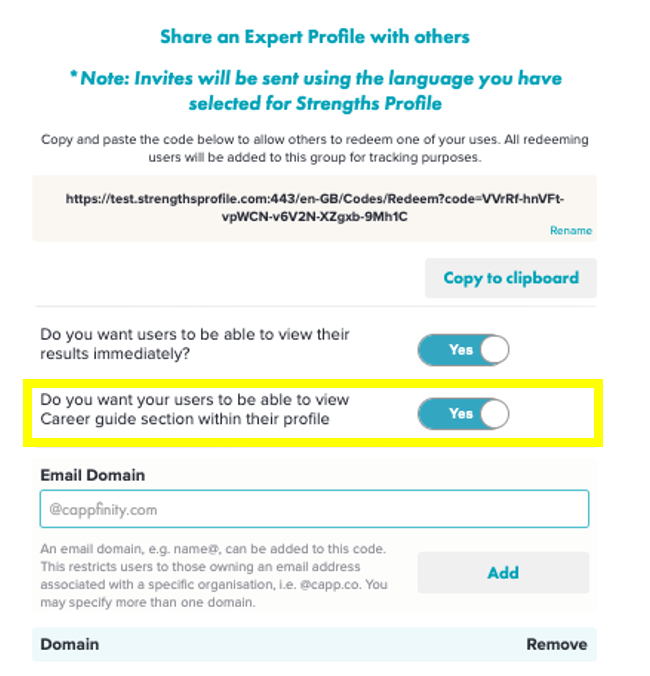 You can unlock a Career Guide later if you choose, this can also be done after the profile has been completed. Click on the grey icon next to the person's name in the invites or group menu.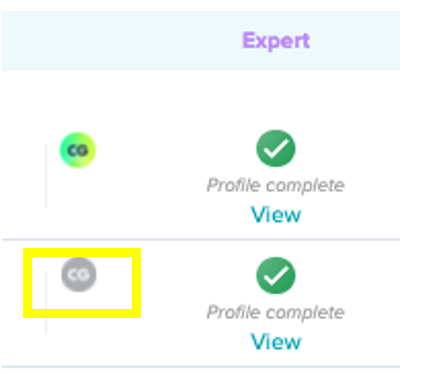 The user will then receive an email as in the example below
Find out more about the Career Guide here
https://www.strengthsprofile.com/en-GB/Who/CareersFAQ#FAQDownloads
If you purchased a Profile for yourself, it will be included automatically in your full downloaded Profile. You will also see it as a separate download.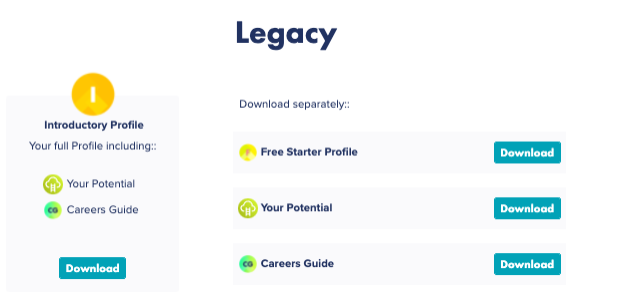 If you are purchasing Strengths Profile for others to complete, you can choose to include this in your invitations. See 'How do I enable the Career Guide' question
The Career Guide is an optional free addition to the both the Introductory or Expert Profiles that recommends 6 job sectors based on your realised strengths and 2 job sectors based on your unrealised strengths. It's ideal for career or development conversations for everyone, not just those seeking new careers.