Help article: Transfers
Looking to distribute products within a team or organisation? We've got you covered.
---
How do I transfer uses of a product to someone
Transfers are a way of gifting another user a number of uses for a product.
Goto your dashboard and select Invites and Transfers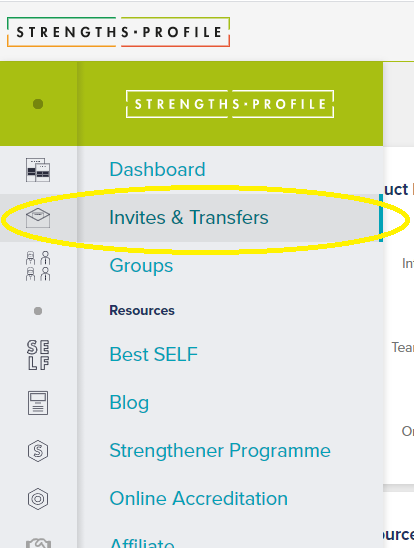 Click on the transfers tab.

Then click on Transfer a Product. You will see the transfer window.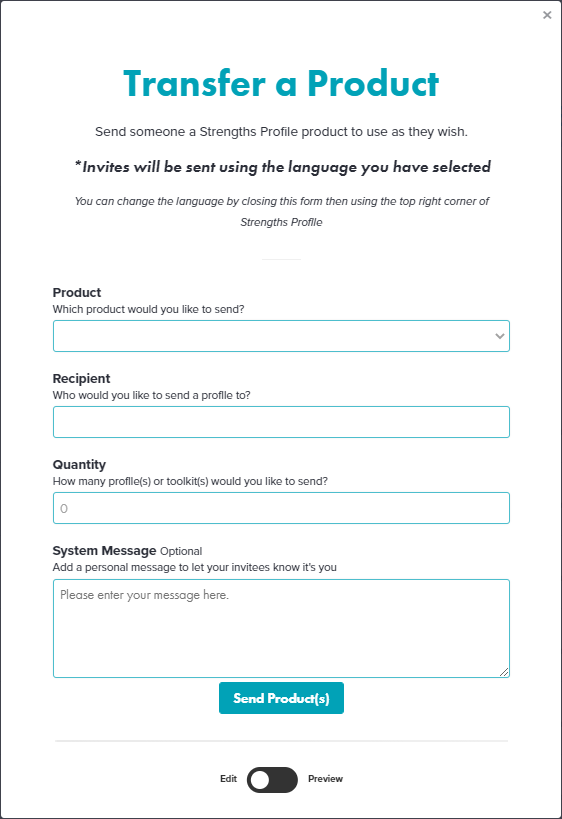 To transfer a product using this window you would typically
Select a Product; All products in the store an be transferred this way.
Enter a single email address, this will be the recipient.
Enter the number of uses of the product you want to transfer.
Enter a targetted email to the recipient.
Toggle to preview to check the format of the email your recipient will receive (DO NOT click on Accept Transfer Request)
Toggle back if you have toggles the message
Click on Send Product
The Product uses will remain in your account until the moment your recipient accepts the transfer, at which point they will appear in their account.
Note that you have up to the point the user accepts the transfer to be able to cancel the transfer.